Our Vision
To provide our clients with strategic and technical solutions to thermal-hydraulic problems.
Quality Policy
To meet or exceed our clients' expectation for:
Innovation
Reliability
Communication
Company Overview
Dr. Anthony Corriveau founded Stream Function Inc in 2000. The focus of the company is to provide reliable, cost effective simulations of industrial fluid and thermal systems using leading edge modelling techniques. Dr. Corriveau has 17 years of experience in experimental fluid dynamic and heat transfer investigation of industrial flows.
The primary focus of the company is on smaller manufacturing companies and other consultant firms who do not have the internal resources to have a full time specialist of Dr. Corriveau's calibar. However, clients like DRDC and Siemens illustrate that Stream Function can be a significant asset to organizations of any size.
Stream Function is located in the Ottawa Valley just outside of Pembroke Ontario. In the short time since it was established, it has become a world leader in H2S combustion modelling. In addition, Stream Function has established a technical network of valley companies providing Stream Function with the capability of handling complex turnkey projects.
Stream Function's experimental background combined with extensive modelling and process expertise ensures that Stream Function provides its clients with innovative and practical solutions.
It's important to Stream Function Inc. that we protect the privacy of anyone visiting our website. We want visitors to feel confident using the internet to communicate with us. Any information you send to us will be treated as confidential and no information received through our websites will be shared with third parties.
Community Involvement
Stream Function is committed to helping the community.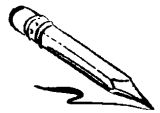 Adult Literacy: Dr. Corriveau has seen how literacy can become a significant barrier to individuals who have difficulty with numeracy or language. Living in a rural community imposes additional barriers for those seeking assistance. This is why Dr. Corriveau is a volunteer with the Renfrew County Community Upgrading Program (RCCUP), an organization that promotes literacy in the Renfrew County community by providing one-to-one tutoring to adults, based on individual needs.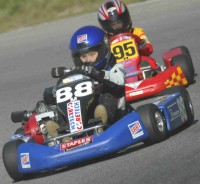 Youth Sponsorship: Stream Function is a proud sponsor of Nathan Blok, a young local racer from Beachburg. Nathan has worked hard in his pursuit of excellence in go kart racing.